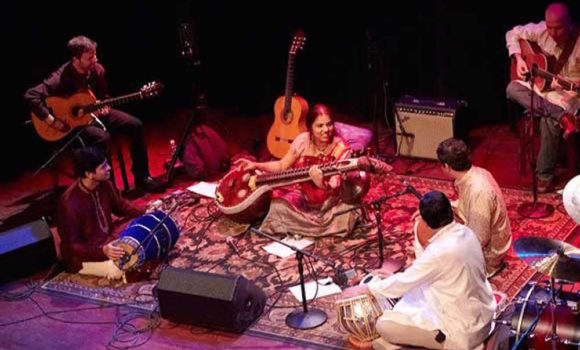 Surabhi
Night Out: Surabhi at Garfield Conservatory
Surabhi has been delighting audiences with their lush, rustic soundscapes of flamenco, beautifully woven into the rich classical sounds of Indian Classical ragas and spiced up with a dash of blues and folk.
The band features dual leads Saraswathi Ranganathan on the South Indian Veena and Carlo Basile on flamenco guitar.
Surabhi's repertoire includes interpretations of traditional flamenco and classical Indian music with dance improvisations by Bharathanatyam dancer Priya Narayan and flamenco dancer Wendy Clinard. Dhananjay Kunte on Tabla and Joel Martinez on drums round out the musical line-up.
Web