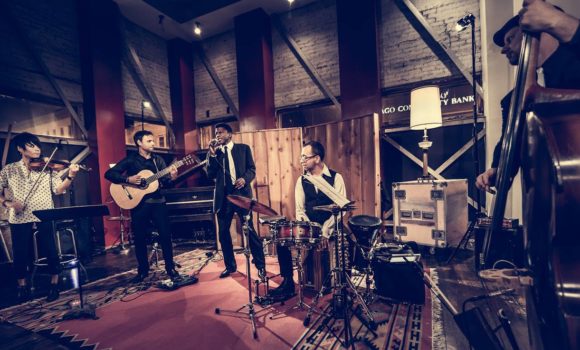 Las Guitarras de España
Bio
Las Guitarras de España's fifth CD, Tantas Cosas, brings together international musicians from the worlds of Flamenco, Latin Rock, African, Indian and Middle Eastern traditions. The album spotlights the writing and vocals of longtime collaborator Patricia Ortega.
In Ortega's words: This album is a culmination of so many things, experienced, shared and discovered from the end of one path toward the great mystery of new beginnings; so many things that obscure our perceptions with darkness; so many things that bring to light the beauty that lies in the heart of humankind.
Under the direction of guitarist and band leader Carlo Basile, Las Guitarras de España has been featured on National Public Radio, WTTW's Chicago Tonight and WGN TV. Their past albums have received favorable reviews from The Pioneer Press, Gapers Block and The Chicago Tribune.
Web