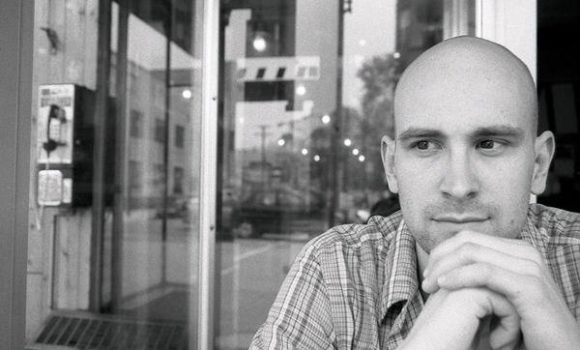 Carey Ott
Bio
Carey Ott is one of the most prolific songwriters to ever hail from Ottawa, IL . He's a triple threat as an accomplished multi-instrumentalist, producer / engineer and performer who has been flooring audiences across the nation for the last 10 years. His music has appeared in numerous shows, films and commercials, including Grey's Anatomy, Private Practice, Kyle XY, and campaigns for JCPenny, Coors Light and more. He recently contributed a song to The Greencard's Grammy-nominated album Sweetheart of the Sun.
Ott's song The Hard Way is set to be the title track of multi-platinum recording artist Gary Allan's new album which follows up the chart-topping success of 2013's SET YOU FREE. Carey has also had cuts with an eclectic collection of artists, including: Jack Tempchin, The Silver Seas – multiple songs, The Greencards – multiple songs (and a 2014 Grammy nomination) and Dualtone artist Rebecca Roubion.
Besides the songwriting chops Carey brings to the table, he is also an accomplished recording artist and producer. Cartey spent 3 productive years and released two critically acclaimed albums as a recording artist with Dualtone Records / and Cal IV Publishing (2005-2008). Carey currently works out of out of his personal studio, Velvet Shoreline, which has everything he needs to engineer and produce his own master recordings. Carey continues to build his publishing and recording catalog working with talented producers and artists including: Jack Tempchin (Peaceful Easy Feeling, Already Gone), Dylan Altman (Tim McGraw, Jason Aldeen, Jake Owen), Iain Archer (Snow Patrol, Jake Bugg), Lincoln Parish (Cage The Elephant), Steve Albini (Pixies, Nirvana, Bush), Brian Deck (Iron & Wine, Counting Crows, Modest Mouse), Ray Kennedy (Lucinda Williams, Steve Earle, Ray Davies) and Chris Gelbuda (Meghan Trainor, Sabrina Carpenter, Billy Currington).
Official Website
Latest Video